Submitted by jrshepherd on Fri, 04/15/2022 - 9:31pm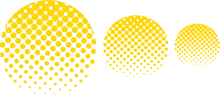 The past week floors 2 and 3 have been closed to receive new furniture. Monday was very productive, with a truck of new furniture arriving, movers to move it in, people to assemble what arrived. We also had old furniture removed on Monday and Tuesday.
Unfortunately, the next two trucks were delayed. After receiving updates all day Tuesday, Wednesday, and Thursday, one truck ultimately did arrive on Friday morning. These items were moved in, and assembly has started. A third truck is expected Monday morning.
There are several spaces in the library that are ready to use and any seat and/or table that is set up in the library is available for use. Areas ready:
The library will be open regular hours starting Saturday, April 16 onward, we will still have some disruptions at the beginning of the week.
What will be happening Monday and Tuesday, April 18 and 19:
Monday:




Arrival of new seating in the morning. Truck on campus and elevators will be impacted.

General disruptions as furniture is placed.

Monday and Tuesday:




Assembly of tables- some noise due to use of drills

Electrical installed in tables

Computers to be set up on 2nd

General rearranging of furniture to set it in the correct spots.
Areas disrupted:
2nd floor a few areas impacted




Area by FYE and Honors Program: area is blocked off for assembly of tables.

Corner window areas- furniture needs to be installed

Tables long wall (near periodicals) tables to be assembled and placed in this area.

Some study rooms

3rd floor low impact




Some study rooms

Some tables to assembled

Noise expected in the morning on Monday (earplugs available)

Some furniture is out of place
There are earplugs at the circulation desk if needed. We apologize for any inconvenience, the timing of this project was due to funding obligations and the carpet project starting in May.