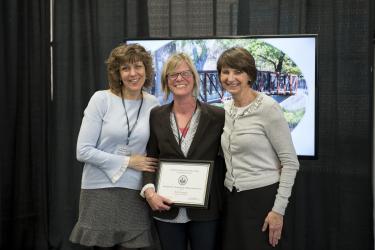 INSPIRED 2021
Inspired is our celebration of research and creative activity. It is co-presented by Meriam Library and Chico State Enterprises.
With the issues presented by the COVID-19 pandemic, we are sorry to announce that we will be unable to have an in-person celebratory event in March, 2021. We are planning to recognize faculty publications, creative activities, and campus awardees at the beginning of the Fall 2021 semester; if we are able to hold an in-person event, we will do so; otherwise, we will have an online recognition event in Fall of 2021.
We intend to hold Inspired in March 2022 and will announce more about that as the situation becomes clear.
In order to recognize the publications and creative works of the faculty, we ask that you submit any publications using the link below so that we may celebrate your work at Inspired 2020-2021.