Submitted by jrshepherd on Thu, 04/06/2023 - 4:11pm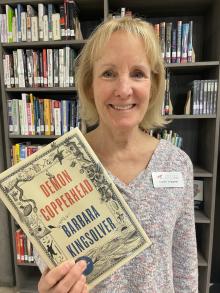 The Meriam Library has implemented a new form for InterLibrary Loan requests.
If you can't find the article, book, or chapter(s) you are looking for at the Meriam Library, you can submit a request for us to locate the item from another library. To make this request, visit the InterLibrary Loan Services Page and click "Submit InterLibrary Loan Request" button. Use the form to complete your request:
To view the status of your request Sign into your account. When your request is filled, it will show up like this:
Which libraries do we request from?
We partner with major colleges and universities, including:
CSU Campuses
SUNY Campuses
Rapid Interlibrary Loan Partners
What if my request is not filled by the above system?
The above partners provide access to millions of books and articles. However, your request might be that special item- but fear not! Our staff will move your request to ILLiad, a separate system which has additional partners. If your request is transfered, it will look like it is "sent" but will not have additional information. To see if your request has been moved, you can login to the Illiad system.