Submitted by lmoore2 on Wed, 08/19/2020 - 4:29pm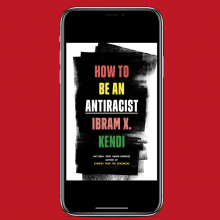 Support Meriam Library in providing access to additional copies of the popular 2020-21 Book in Common, How to Be an Antiracist, by Ibram X. Kendi.
The Book in Common is a shared, community read, designed to promote discussion and understanding of important issues facing the broader community. It is chosen each year by a group of University faculty, staff, and community members.
Each year, Meriam Library purchases multiple print copies and licenses electronic copies of the book to lend to students and campus personnel. Given the interest in this year's title, we are requesting donations to support the purchase of additional licenses to expand access to students.
This fundraiser will allow us to purchase 30 copies of the e-book for virtual checkout by students, faculty, and staff. Any funds in excess of the target will be used to purchase supplementary materials and additional copies of the book.
Photo by Kate Post
---