Submitted by jrshepherd on Thu, 03/07/2019 - 10:05am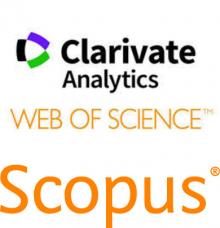 The Chancellor's Office has provided access to Scopus and Web of Science for the CSU for the month of March.
Web of Science Core Collection:
The Web of Science platform consists of over 34,200 journals + books, proceedings, patents, and data sets from 15 databases. The platform includes citation tracking, citation counts, author h-index calculations. Includes InCite for journal impact factors. More information and covervage.
Scopus is an International multi-disciplinary indexing & abstracting database for scientific, medical, technical, and social sciences. Searchable by cited-reference (forward citation searching). Covers journals, patents, and websites (16,500+ titles) from 4,000+ publishers. Includes CiteScore for journal impact factors. More information and coverage.
Access to these databases is available until March 31, 2019.