Submitted by jrshepherd on Mon, 10/23/2023 - 2:07pm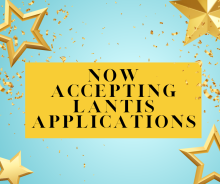 The Meriam Library is pleased to announce the 2023 call for applications for the Lantis Award.
Endowed by David and Helen Lantis, this annual award provides funding for up to 3 faculty for projects which advance student success, community engagement, and scholarly or creative activity in the applicant's field. Read more about the award and the application process.
Complete submissions are due: 
Monday, November 27, by 5:00 PM.
Questions may be directed to Jodi Shepherd, Interim Dean of the Meriam Library, jrshepherd@csuchico.edu.