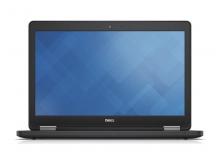 Laptops available for checkout to CSU, Chico students, faculty and staff. Courtesy patrons and non-affiliated users are not eligible. The laptops circulate as a set with carrying case, charger and battery pack. They are pre-configured with eduroam.
They must be returned on or before the due date to a library employee at the Circulation counter -- not the book drop.
Note: Laptops are frozen (DeepFreeze); no data will be saved when powered off.
Laptops have the following software:
Microsoft Windows 10
Microsoft Office
FileZilla FTP Client
Adobe Acrobat Pro
GoPrint Client
Google Chrome
Internet Explorer
Mozilla Firefox
Microsoft Silverlight
Windows DVD Maker
Windows Media Player
WinSCP
Putty
XPS Viewer
DeepFreeze (all data cleared when powered off)
Hardware Specifications:
Dell Latitude E5570
Intel Core i3 6300U @ 2.4GHz
8GB RAM
15.6 inch screen size
1920x 1080 screen size
Intel Dual Band Wireless-AC 8260
PC Card: Type I or Type II
Ports: (3x) USB 3.0, LAN, Headphone/Microphone Combo Jack, HDMI, VGA, Dock, SD Card reader
Fines and Fees
Late fees are $10 per day to a maximum of $70. Charges will be based on the replacement cost of the laptop & its accessories plus fines and processing fees. If the laptop is returned within 6 months from the date of payment in good working order the item cost and processing fee may be refunded. The fines will not be forgiven. The laptop set and fees include:
Laptop: $1,025
Case: $36
Charger: $80
Processing Fee $10 per item (laptop, case, battery)
Overdue fine $70 maximum for set
You are responsible for any damage done to the laptop while it is checked out to you, and will be charged a damage fee based on the damage up to the cost of replacement. Also, you will be charged the replacement fee if a laptop is reported missing or stolen while checked out to your account.
You can check this out from:
1st floor Circulation Desk
Lost/Damaged Equipment Fee: