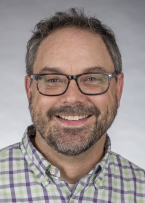 Title:
Information Literacy Instruction Coordinator; Library Faculty
Office Hours (Spring 2019):
William maintains an open door policy for student and faculty drop-ins.  He strongly recommends scheduling a specific appointment using the "Schedule Appointment" button below. 
William Cuthbertson is Instruction Coordinator and Undergraduate Engagement Librarian at California State University Chico, developing courses in undergraduate research skills for first-year and first-generation students at Chico State. He is Meriam Library's liaison to Undergraduate Education and to the Departments of Political Science & Criminal Justice, Sociology, and Geography & Planning, and manages the library's Popular Materials collections of books, graphic novels, and DVDs.
William's work focuses on increasing students' investment in their academic success.
Past presentations include the following :
Disconnected: Making Media Literacy Matter to Disaffected Students (Forthcoming, 18th Annual Information Literacy Summit, Ill., 2019)
Research Ready: Expanding the One-Shot and Collaborating for Student Success (Forthcoming, LOEX, Minn., 2019)
Expanding the one-shot: Collaborating with disciplinary faculty to create an information literacy workshop series (New Librarian Summit, Calif., 2018)
Activities for evolving student needs: Teaching discovery and citation through competitive play (Library Instruction West, Colo., 2018)
Information Literacy in the Age of Disinformation (CELT, CSU Chico, 2017)
Bridging the gap between faculty expectation and student experience (Library Instruction West, Utah, 2016)
Building community in the classroom (CELT, CSU Chico, 2017; CETL, Colo., 2016)
Creating primary sources with first-generation students (LOEX, Ky., 2017; IFLA Information Literacy Section meeting, Ill., 2016)
"They Made Me Do Research!": Applying the Choose Your Own Adventure model to interactive video tutorials; (ACRL TechConnect, Ore., 2015)
Elevating engagement in online courses (16th Annual Distance Library Services Conference, Colo., 2014, with accompanying article)
Engaging students in citing sources (LOEX, Mich., 2014; EasyBib Professional Development Webinar series, Online, 2014)
Digital learning objects authored and relevant to information literacy instruction include the following:
William's contributions to the Scholarship & Creative Works repository at the University of Nothern Colorado's Digital UNC are openly accessible.
William earned his MLS from Indiana University, and BA from Westminster College in Salt Lake City, Utah. Before coming to the California State University system, William was an Information Literacy Librarian at the University of Northern Colorado, where he was the 2014-2015, 2015-2016, and 2016-2017 University Libraries Faculty Fellow for the Center for Teaching and Learning. He was formerly the librarian for Government Information and Political Science at the University of Colorado Boulder, Miami University of Ohio, and at Loyola University Chicago.
Community Building in the Classroom from William's time as a Faculty Fellow for the Center for Teaching and Learning at the University of Northern Colorado.