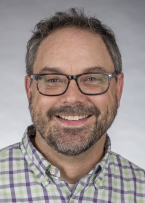 Title:
Information Literacy Instruction Coordinator; Library Faculty
Office Hours (Summer 2020):
FALL 2020
Student Meeting Hours:
WED 0100PM - 0300PM .
THU 1000AM - 1200PM.
IMPORTANT NOTE ABOUT APPOINTMENTS:  In order to curb the spread of COVID-19, librarians are providing student meetings via ZOOM for the time being.  Please schedule your appointment as normal and I will email you a link to a Zoom meeting just before we are scheduled to meet. Do NOT come to the library offices. If these times don't work for you, please email and we will find a new time to meet!  For more information about Meriam Library Services at this time, visit this page.
Stay safe!
William Cuthbertson is Instruction Coordinator and Undergraduate Engagement Librarian at California State University Chico, developing courses in undergraduate research skills for first-year and first-generation students at Chico State.  He is Meriam Library's liaison to Undergraduate Education and to the Departments of Political Science & Criminal Justice, Sociology, and Geography & Planning, and manages the library's Popular Materials collections of graphic novels and DVDs.  William's academic work focuses on increasing students' investment in their academic success. 
William's 2020 EDX Chico presentation, Building Community in the Classroom, is embedded below.
Assessment Reports:
2019 OneSearch Discovery Puzzle Assessment Results (Nov 2019)
Past presentations include the following :
Digital learning objects authored and relevant to information literacy instruction include the following:
William's contributions to the Scholarship & Creative Works repository at the University of Nothern Colorado's Digital UNC are openly accessible.
William earned his MLS from Indiana University, and BA from Westminster College in Salt Lake City, Utah. Before coming to the California State University system, William was an Information Literacy Librarian at the University of Northern Colorado, where he was the 2014-2015, 2015-2016, and 2016-2017 University Libraries Faculty Fellow for the Center for Teaching and Learning. He was formerly the librarian for Government Information and Political Science at the University of Colorado Boulder, Miami University of Ohio, and at Loyola University Chicago.