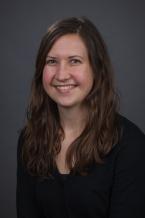 Office Hours (Spring 2020):
Please CLICK HERE to schedule a Zoom appointment with me!
Hello, my name is Chrissy and I am a Natural Sciences Librarian at Chico State. I received my undergraduate degree from Purdue in Agriculture, a Master's in Public Affairs (concentration Sustainable Development) from Indiana University, and a Master's in Library Science from University of Wisconsin-Madison.
Please don't hesitate to contact me with your research questions!