Submitted by rwschwab on Tue, 05/22/2018 - 11:29am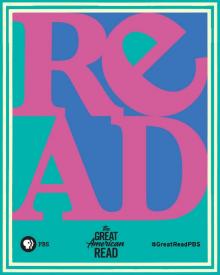 This summer break Meriam Library and the public television network launches The Great American Read, an eight-part series, on May 22 with a two-hour kickoff (8 ET, check local listings). This series celebrates the power, passion and joy of reading through the lens of America's 100 best-loved books as chosen by the public. The nation then gets the summer to read before the series returns for themed episodes in the fall, with America's "best-loved book", revealed Oct. 23.
One hundred novels were chosen through a demographically diverse national survey of 7,200 Americans asked to name their favorite novels, conducted by YouGov (Series with multiple titles, such The Chronicles of Narnia, The Hunger Games and Game of Thrones, are counted as one title each).
Although Meriam Library does not have all 100 titles, several are on display (on the 2nd floor of Meriam Library) for your enjoyment, and we encourage you to check them out! Maybe they are titles on your "to read" list, or a favorite to re-read. The list is eclectic, ranging from "low-brow to high-brow," from contemporary to classic. Harper Lee (To Kill a Mockingbird), Stephen King (The Stand) and J.K. Rowling (Harry Potter). We got it covered!
Diversity (in both ethnicity and gender) is represented by authors such as Colson Whitehead (The Intuitionist), Ralph Ellison (Invisible Man), Amy Tan (The Joy Luck Club), and Toni Morrison (Beloved). The list also reflects a variety of genres, from science fiction to horror to romance to mysteries to young adult to literary masterpieces.
For more information on this program check out http://www.pbs.org/the-great-american-read/home/