Submitted by ikorber on Fri, 09/07/2018 - 1:40pm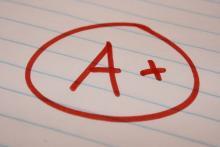 Free tutoring for both writing and math begins in Meriam Library on Monday, September 10th. Visit the fourth floor during the following dates and times.
Math Learning Lab
Monday - Thursday, 10:00 a.m. - 7:00 p.m.
Drop in with your homework and tutors will be available to help.
Writing Tutoring
Monday - Thursday, 5:00 p.m. - 7:00 p.m.
Sunday, 3:00 p.m. - 6:00 p.m.
Bring your essays, research projects, reports, resumes, graduate application materials, blog posts, or more!