Submitted by jgraham on Fri, 09/28/2012 - 3:14pm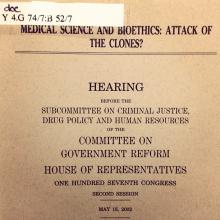 Who says they don't have any fun in government docs?
Government documents are up on the 4th floor.  If you've got questions, we've got an entire guide devoted to govdocs.  We'll be bringing you more photo highlights from our collections each week.  They'll range from bizarre to the mundane, and everything in between.
-- Pat Berry, Library Technology