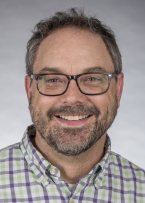 Office Hours (Fall 2017):
MTW 9:00 - 10:00 a.m.
Drop-ins welcome, though may be rescheduled as needed.
William Cuthbertson is Undergraduate Engagement Librarian at California State University Chico, developing courses in undergraduate research skills for first-year and first-generation students at Chico State, and is Meriam Library's liaison to Undergraduate Education and to the Department of English.
William's work focuses on increasing students' investment in their academic success and he has recently presented on creating primary sources with first-generation students (at LOEX 2017 and the IFLA Information Literacy Section meeting, 2016), building community in the classroom, elevating engagement in online courses, engaging students in citing sources, balancing student experience with faculty expectations, and increasing awareness of faculty roles for librarians.
William earned his MLS from Indiana University, and BA from Westminster College. Before coming to the California State University system, William was an Information Literacy Librarian at the University of Northern Colorado, where he was the 2014-2015, 2015-2016, and 2016-2017 University Libraries Faculty Fellow for Teaching and Learning. He was also the librarian for Government Information and Political Science at the University of Colorado Boulder, Miami University of Ohio, and at Loyola University Chicago.
Community Building in the Classroom from William's time as a Faculty Fellow for the Center for Teaching and Learning at the University of Northern Colorado.